This year's tour of five properties is going to be one of our most talked about!
The Duluth Preservation Alliance (DPA), which advocates for the preservation of Duluth's historic architecture, is hosting its 32nd Annual Historic Properties Tour on Sunday, September 17th. The tour, which is self-guided and set at your own order and pace, is the DPA's premiere fundraising event each year. Attendees always learn interesting information about the properties, their architecture, and their history. It's a fun event for those who love a peek into our past. Please remove shoes. No pictures are allowed. The tour ends promptly at 4 pm.
Tickets are $20 per person and can be purchased online (preferred) or in the Fitger's lobby on the day of the event (10:00 am to 1:00 pm). Note that children are free with a paid adult ticket. For more information about tickets or the event itself, please contact Dennis Lamkin via email or by phone at 218-349-0973.
---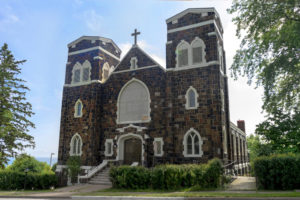 St. Peter's Church/Great Lakes Academy
810 West Third Street

St. Peter's is truly a piece of art. What is now the Great Lakes Academy of Fine Art started as a Catholic church completed in 1927. It was voluntarily built by Italian stone masons and bricklayers living in what used to be called the "Little Italy" section of Observation Hill. The exterior stone work was harvested from bedrock near Twin Ponds. The building served its congregation faithfully until 2010. After that it stood vacant until 2015, when master artist Jeffrey Larson purchased the building and converted it into a Juilliard-style school that teaches a wide range of art disciplines.
---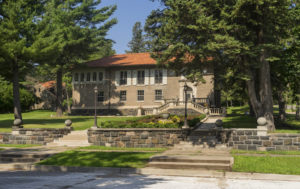 Tweed House
2531 East Seventh Street

Built in 1914 by Duluth architect Francis Fitzgerald and designed by Frederick W. Perkins, this home is a beautiful example of Neo-Renaissance architecture. Shortly after it was built, the original owner, Captain Marcus L. Fay, moved out and Duluth banker and mining financier, George P. Tweed, moved in. He and his wife lived there until 1950, when they donated the house to UMD to use as an art gallery. It remained as such for eight years until it was converted into the Provost's residence. Today, the two-and-a-half acre property is owned by Dr. Jared and Leslie Broadway.
---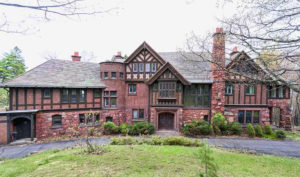 The Leek House
1618 Vermilion Road

Completed in 1914, after two years of construction, this unique mansion was designed by famous Duluth architect Frederick German. Lumber and railroad baron John Millen built this stone, brick and half-timbered estate on 2.5 acres along Tischer Creek and lived there until his death. Every inch is covered in handcrafted details and history. It even includes a "Nanny Suite" with a separate entrance. This sprawling home was last owned by Dr. Joe and Fran Leek and is currently on the market.
---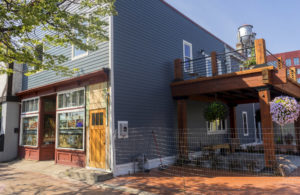 The old Hill's Store and Cafe Building
329 Canal Park Drive

This building is one of the earliest built structures on Duluth's Canal Park Drive, which used to be called St. Croix Avenue. Neither the architect nor the builder is known, and the building dates to circa 1890. For a time the first level was Hill's Store and Cafe, a grocery and provisions store. The second story housed boarding rooms for sailors and lumberjacks. Today, its second floor has been renovated into a SoHo-style loft apartment utilizing many fixtures and materials from other historic properties recently renovated in Duluth.
---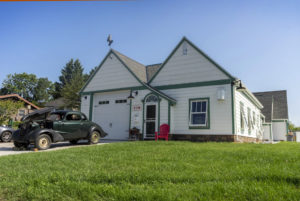 Park Point Fire Hall
2138 Minnesota Avenue

The fire hall #5 served the city of Duluth for 82 years from 1930 to 2012. While originally the closing was met with disdain, the resulting owners, Bob and Laura Goewey stepped forward with a love and tenacity to preserve the building. Over the last two years, the couple has faced structural setbacks such as major water damage from a burst spigot, but they have overcome them all, creating a home that pays tribute to the fire hall's original character and appearance.
---
We are still in need of Docents for this year's Historic Properties Tour. If you're interested in volunteering, please contact Doug.