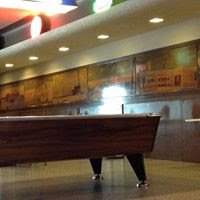 For those who missed it the first time, you have another chance to attend The Making of Duluth Neighborhood Identities, a webinar co-sponsored by Rethos: Places Reimagined and the Duluth Preservation Alliance.  The first presentation was rated excellent by 87% of the survey respondents.  Here's feedback from one, "It will inform the way I talk about Duluth when people come and visit. It will make me think more critically and further spark my curiosity when entering different neighborhoods in Duluth."
Join our discussion as Professor Jennifer Webb guides us through the history and the layers of some of Duluth's oldest neighborhoods. We will explore how the neighborhoods of western Duluth – from Lincoln Park to Fond du Lac – became the places we recognize today. Not only will we consider how the river and the landscape helped to make "spaces", but also how people made those spaces into "places" with particular identities.
To explore questions of place-making and identity, we will look together at Art Fleming's twenty-one architectural portraits of local industries which still hang in the Kom-on-Inn bar in West Duluth.  At the time that they were painted in the early 1950s, these portraits of place were already tinged with a nostalgia for a lost past that lingers today.  By considering the art, architecture, and places of our communities we can talk together about neighborhood disadvantage, exclusionary practices, and inequality.
Rethos: Places Reimagined is a nonprofit organization that leads and inspires people to connect to valued places in their communities.  The Duluth Preservation Alliance is a nonprofit volunteer organization which advocates for the preservation of Duluth's historic architecture.
Thursday, October 8th, 4:00-6:00 pm
Online (Meeting link and password provided with registration)
$10 general admission, pay what-you-can option
Registration is available online through the Rethos website:
https://www.rethos.org/events/the-making-of-neighborhood-identities-in-duluth-mn-1